THE EMERALD COAST'S PREMIER HOME INSPECTORS.  850-736-1622
Home Inspectors

Home inspections are a valuable tool for buyers, sellers, real estate agents, and homeowners looking for important decision-making information regarding residential properties. One Source Home Inspectors has a knowledgeable and dedicated team of inspectors ready to assist with every detail of the inspection process.
Our residential home inspection services include single-family homes, multi-family homes, townhouses, condominiums, duplexes and more. In addition to being well-versed in industry best practices, our inspectors also bring an extensive knowledge of home building and construction to each job.
This wealth of experience means that they have a firsthand knowledge of where to look for hidden issues and how to identify potential hazards.
Home Inspections
Wind Mitigation Reports
4 Point Inspections
Pool and Spa Inspections
Roof Certifications
Lawn Irrigation Inspections
New-Construction Inspection
Attic and Structural Inspection
Seller's Inspection
Rental/Property Management Inspections
Periodic Maintenance Inspections
Electrical Inspections
Plumbing Inspections
HVAC Inspections
Stucco and Exterior Cladding Inspections
Written Deficiency Verification
Our "Standard" Home Inspection
After our inspection you will receive a written report the same day listing all of our findings that not just meet industry standards, but exceeds them. Our reports are logical, easy to read and conveniently itemized to list Items Not Operating, Major Concerns, Potential Safety Hazards, Differed Cost Items, Improvement Items and Items to Monitor. If you are in the Pensacola, Perdido Key, Cantonment, Gulf Breeze, Tiger Point, Gulf Breeze Proper, Navarre, Pace, Milton, Mary Esther, Fort Walton Beach, Shalimar, Valparaiso, Niceville, Crestview, Destin, Miramar Beach, Santa Rosa Beach, Florida, then give us a call.
One Source Home Inspectors provides a thorough, detailed evaluation of the property. These inspections are a visual examination of the structure, interior and exterior, and all systems and components of the property. We identify material and installation defects and include all of the items listed below, and much more.
Roof & Roof Flashing
Attic
Skylights
Roof Gutters & Spouts
Eaves & Fascia
Chimney & Fireplace
Exterior Wall Cladding
Porches & Decks
Balconies
Exterior Grounds
Foundation System
Plumbing Fixtures
Water Pipes
Drainpipes
Gas Pipes
Electrical System
Heating System
Cooling System
Doors & Windows
Ceilings & Walls
Floors
Built-in Appliances
Garages
Swimming Pools & Spas
INTEGRITY
Our goal is to provide the most information possible to you, the client, about a property by conducting a systematic and thorough inspection.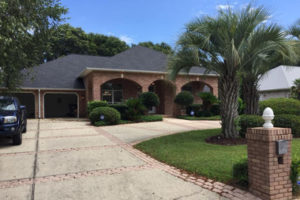 KNOWLEDGE
We take our time during the inspection, we are not trying to rush through to get to the next one, that often means we'll find defects that the other guys won't.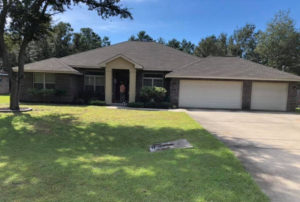 EXPERIENCE
Our Experience and Dedication in the Home Inspection field is second to none. Let us help you protect your investment with a thorough home/property inspection!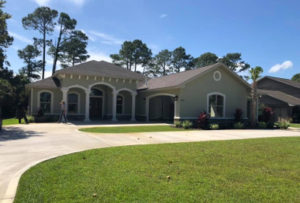 THE EMERALD COAST'S PREMIER HOME INSPECTORS.  850-736-1622
I have been using One Source for nearly two years for inspections for my clients purchasing real estate on the Gulf Coast, and I am always impressed with the professionalism and quality of the work Joe and Robert do. They are thorough in their inspections, and take time to explain to my clients and myself in layman's terms what they have discovered. I will continue to use them for all my deals, and highly recommend them to anyone who wants a thorough inspection.
Extremely professional and thorough! The inspection report was accomplished the same day. Both Joe and Robert we available to answer all questions from the report and provided expert advice. Definitely alleviated the uncertainty of buying an older home.
Joe and Robert another awesome inspection. Notified them on Sat and did inspection on Monday. Always on time and report received by close of business.
As a Real Estate professional in the Santa Rosa and Escambia county area, I recommend One Source to all of my clients. Joe and Robert are always professional, on time, thorough, and prompt with their reports. If there is an issue with a property, they call me while on-site to inform me.
One Source Home Inspectors is always on time and on point with their inspections, reports, and answers to questions. They are on my preferred vendors list and will always be! Thanks for rocking the panhandle, guys!
Navarre Area Board of Realtors®
The Navarre Area Board of Realtors® provides quality programs to help our members deliver a wealth of real estate services in the Northwest Florida area.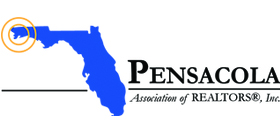 Pensacola Association of Realtors®
The Pensacola Association of REALTORS® is a Trade Association that resides in Pensacola, Florida, here to serve REALTOR® members in Escambia and Santa Rosa counties.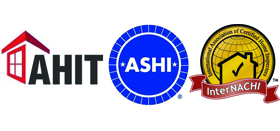 We are certified and train extensively with the following organizations to stay up to date on inspection standards
---
American Home Inspection Training InstituteAmerican Society of Home InspectosNACHI – Home Inspector Certification